Leaders in
Virtual Drug
Development
Big Ideas. Proven Experience.
Providing a More Sophisticated Path Through Drug Development
We are the hands-on virtual drug development partner for small, start-up and micro-biotech companies who want to bring innovative concepts and compounds to market.
Outsourced Contract Work (CRO/CDMO) per year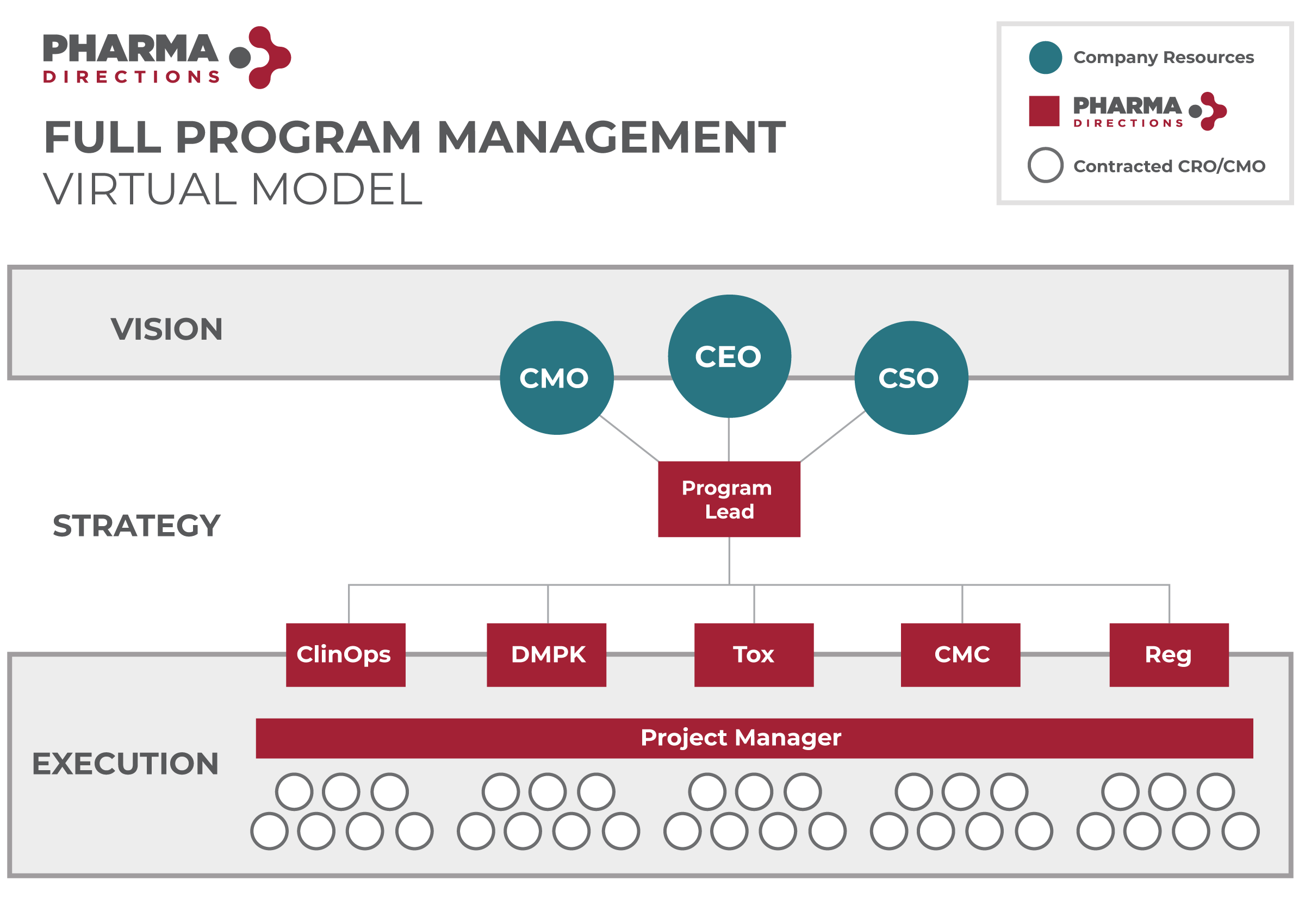 How We Add Value
Expertise, without overhead.
Efficient
We know our way down this path. We do what needs to get done without the fluff.
Flexible
Our team can react to sudden changes and ramp up or down overnight. Getting started? We can ease into an engagement.
Tailored
We work from the science up to develop customized solutions steeped in decades of experience yet tailored to your drug concept.
Cohesive
Our teams of experts have worked on partner projects together for years and have the leadership and project management support they need to drive toward a common goal.
Affordable
Pay only for hours applied to meet your milestones. We have decades of experience in driving the best-outsourced value.
Experienced
17 years of helping our partners get into the clinic and beyond. We have over 150 associates who satisfy every niche and nuance of virtual drug development.