We help protect the value of your assets.
Intellectual property is a critical component of drug development and should not be overlooked.
We believe that each new drug development challenge offers a unique opportunity to generate a novel (and thus patentable) solution. In fact, our IP teams have helped generate inventions that have led to more than 25 patents or patent applications for our clients.
We invent. You own.
That's our policy and philosophy regarding intellectual property and it has served us and our clients, well. Whatever we invent on your behalf belongs to you, no strings and no royalties attached.
Patent applications are a routine part of drug development. Here's how it works with us: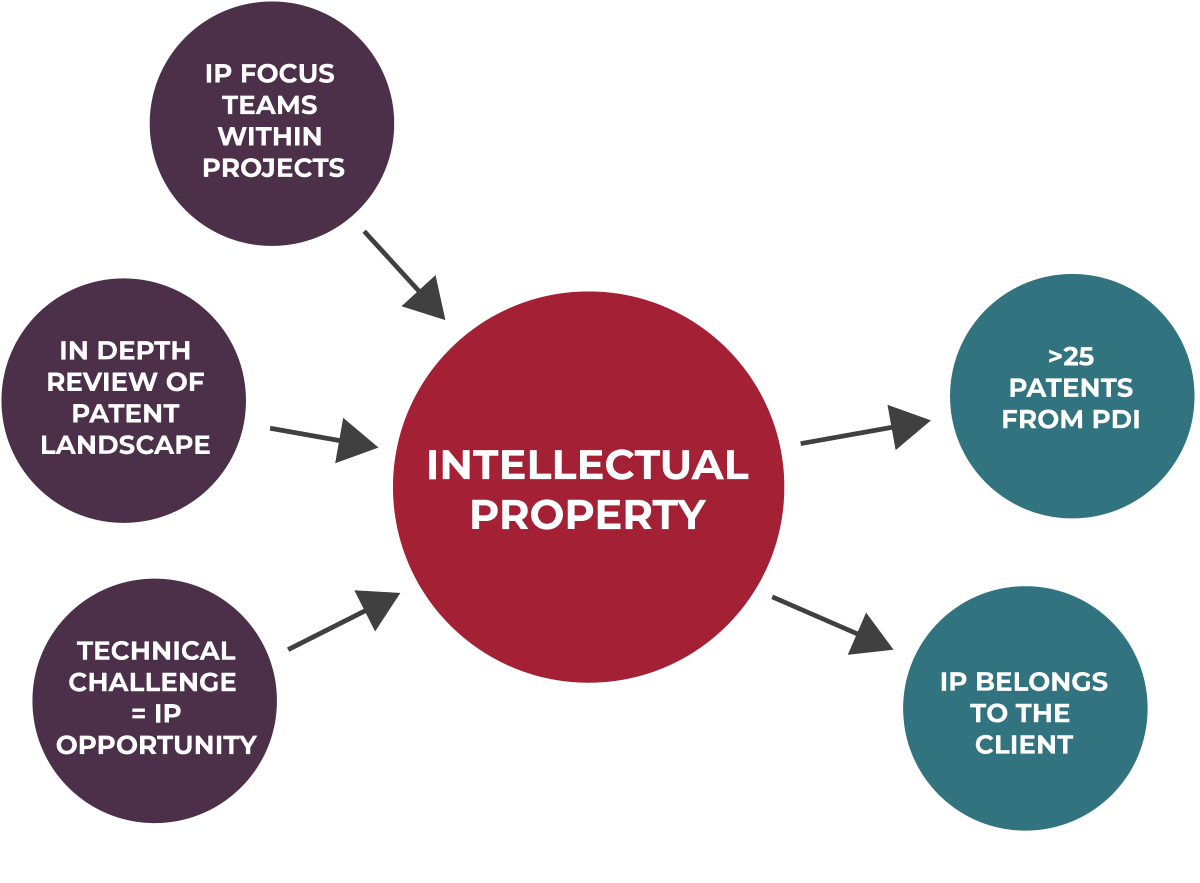 A proven record of success.
Published Patents for PharmaDirections Clients
Published Applications Developed for PharmaDirections Clients
Other Issued Patents and Published Patent Applications with PDI Staff as Inventors